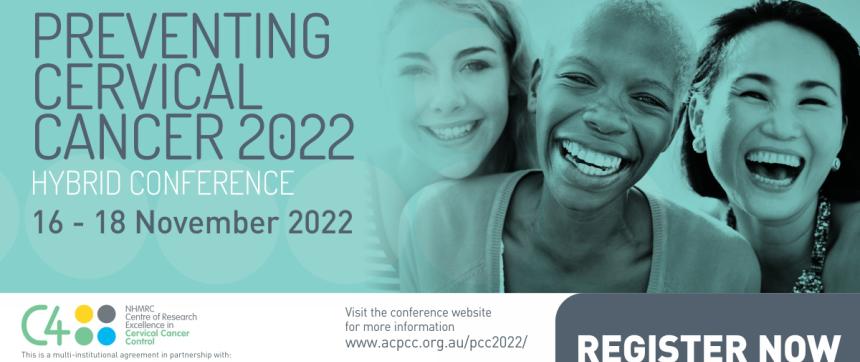 Tue, 10/18/2022

| News
Register now: Preventing Cervical Cancer Conference 2022
This conference will bring together the best and brightest researchers, policy-makers and health sector leaders across Australia, New Zealand, the Indo-Pacific region and beyond to discuss how we can work together to achieve a cervical cancer free future for women and girls across our region. 
Hear from world renowned experts including ARIA Chair Professor John Kaldor (Kirby Institute) , ARIA members Professor Andrew Vallely (Kirby Institute), Dr Dorothy Machalek (Kirby Institute), Professor Kristine Macartney (NCIRS) and Associate Professor Julia Brotherton (Australian Centre for Prevention of Cervical Cancer).
The second day of the conference will have a significant focus on prevention of cervical cancer in the Indo-Pacific region with sessions such as: 'Setting the Scene for Screening and Treatment in our Region'. 
View the full program of speakers here
Interested participants can register to attend in person or online. Attendees from Lower-Middle Income Countries (LMIC) are able to attend the conference virtually free of charge. 
Where: Sofitel Hotel Melbourne, 25 Collins Street, Melbourne Australia and streamed online
When: 16–18 November 2022